For most families, their home is also their largest financial asset. Deciding to sell your home is a big decision that involves a lot of preparation and work. When you're ready to sell it's important to have experienced real estate professionals who know the market and are capable in handling the details as there are many moving pieces involved in the successful sale of a home for top dollar.
Click Here For Your Free Home Value Report (Market Snapshot Produced By Realtor.com. Sample report below: http://www.eastbaypro.com/home-values.asp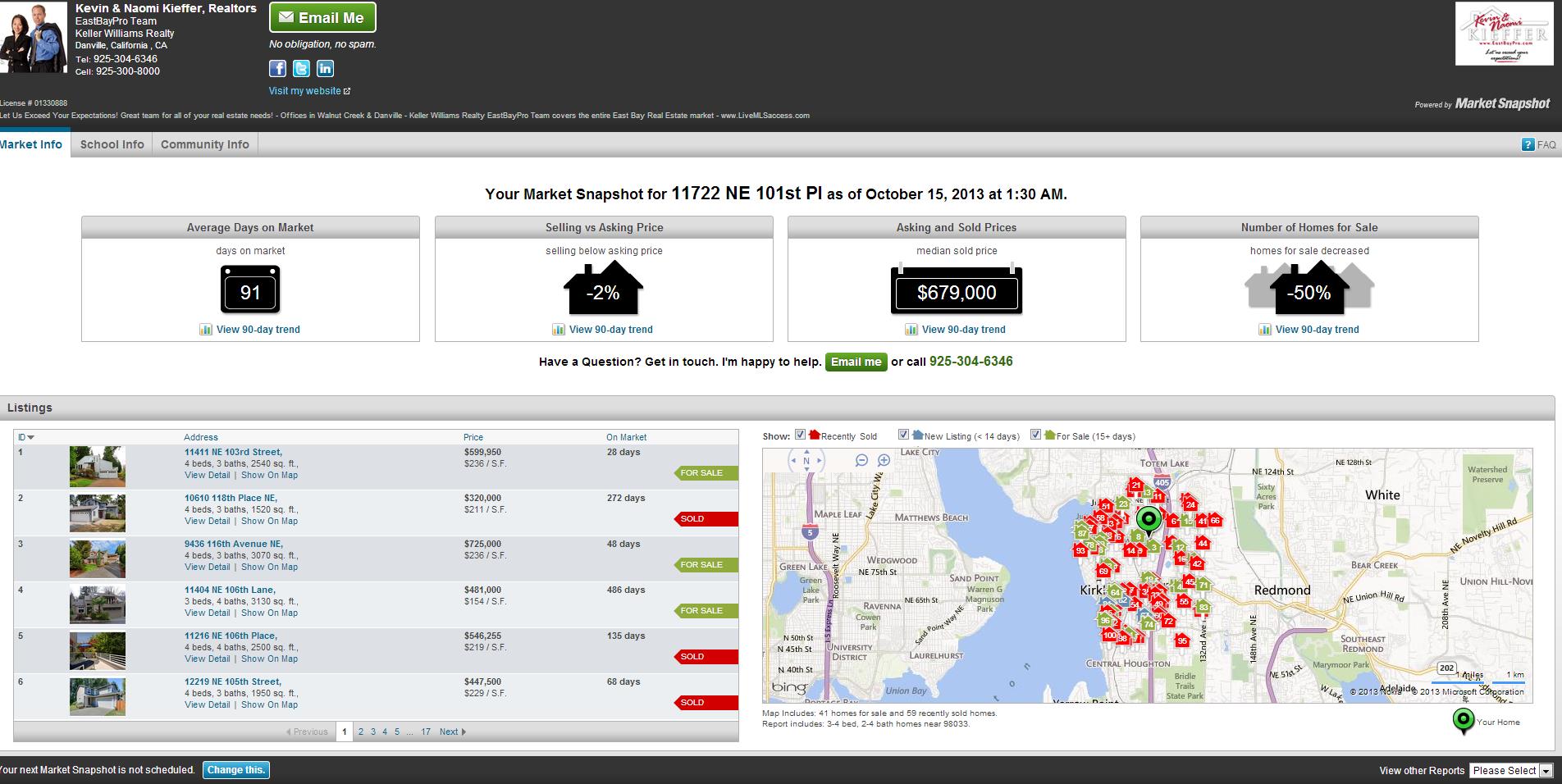 As experienced professionals we have assisted many East Bay residents with the purchase and sale of their homes. As premier listing agents, we know how to handle every aspect of the sales process from strategically marketing and showcasing a home to making sure everything's signed, sealed and delivered by the closing date.
Providing you with comprehensive, high-quality listing service is our top priority. So when you decide to sell your home, please contact us and let's get started! If you need to discuss immediately, call us direct at (925)300-8000 or email us on the link above.
To receive your home value report in minutes, just fill out the value report form below or click the link above.
To receive our mobile app so you can view active listings throughout the entire East Bay, just go to iTunes or Google Play store. You can also download at www.LiveMLS.com or capture the QR code below with your mobile device.